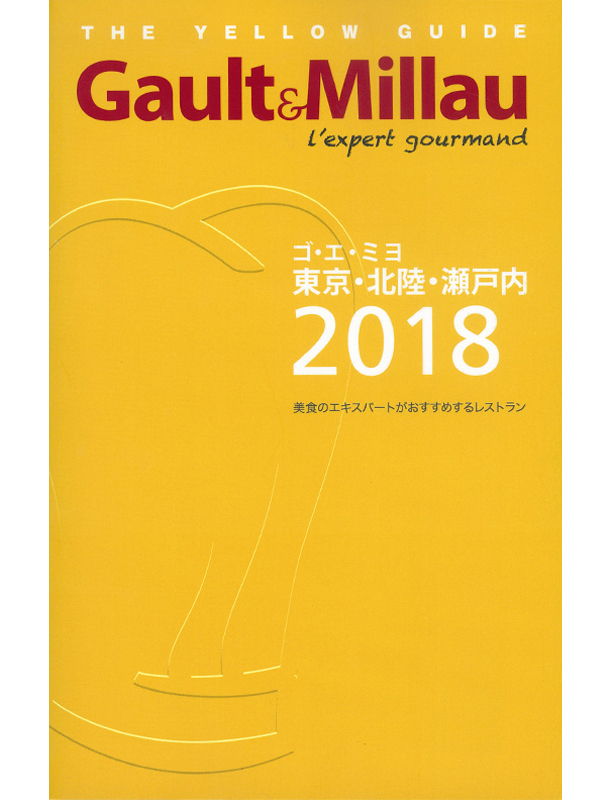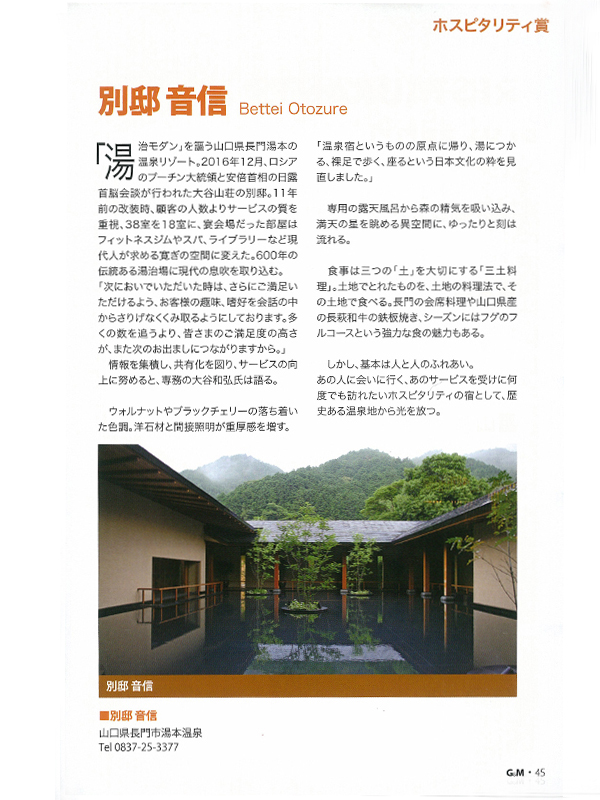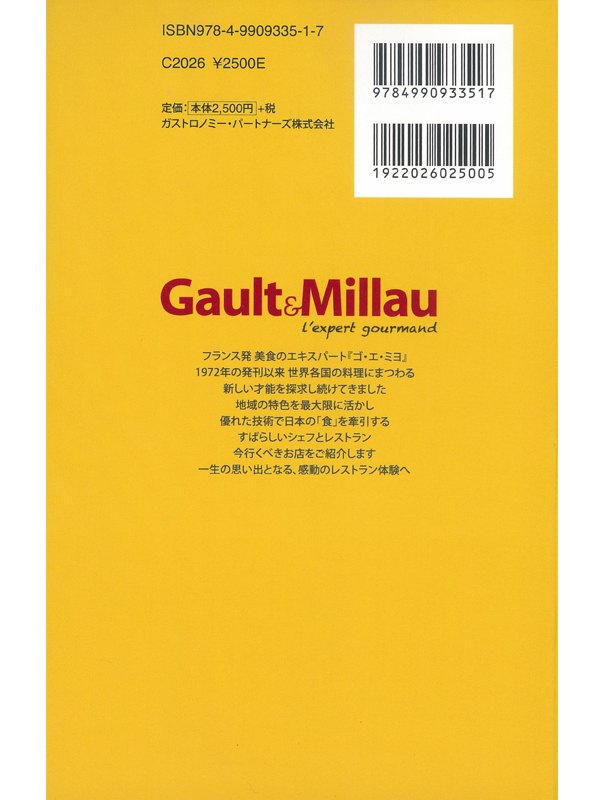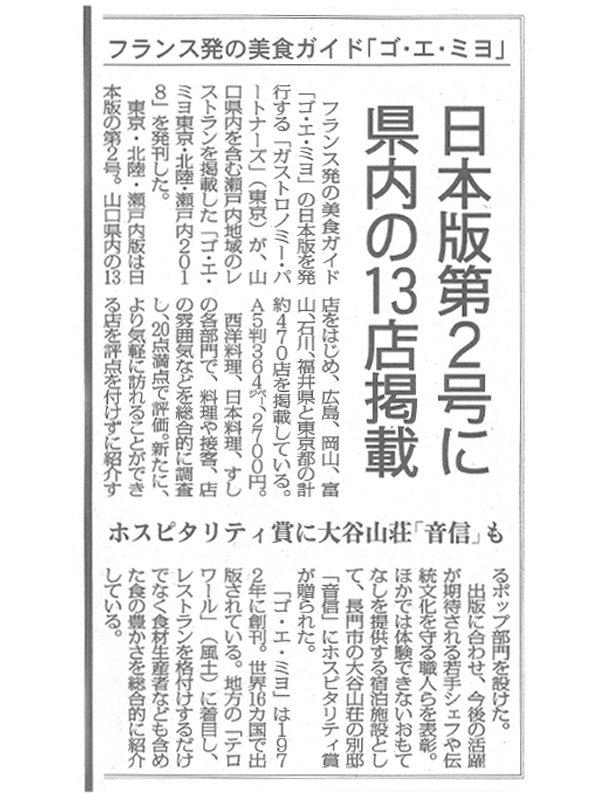 Bettei Otozure was featured in "Gault et Millau's" Tokyo, Hokuriku, Seto 2018 Feature. "Gault et Millau" is a gastronomy guide with a great history, published in 20 countries. Bettei Otozure was featured in the second issue of its Japan edition.
Bettei Otozure received the Hospitality Award with the following description:
"An inn that offers a style of hospitality that cannot be experienced elsewhere, based on its unique philosophy. With the environment that surrounds the inn, and of course its interior, Bettei Otozure is an inn that takes care to surpass the expectations of its guests."
See the Hospitality Award from the second issue of the Japan edition of "Gault et Millau" here.